On-Site Fun
Being located in the heart of the Juniata River Valley provides our guests with a plethora of activities for the whole family. Whether you're looking to simply enjoy the beautiful Pennsylvania backdrop, be on the go and exploring everything there is to do, or just relaxing in the water, Buttonwood Campground is the perfect family camping destination.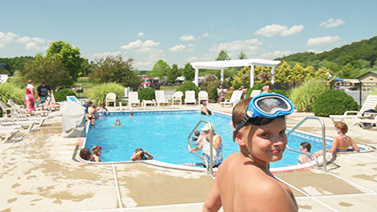 The Pool
At Buttonwood, we want you to be able to make memories outdoors in every way possible, and among the waves of the swimming pool provides some of the best ones!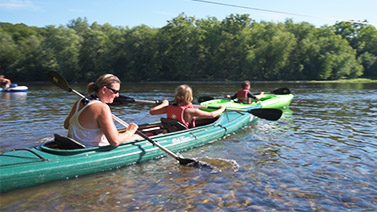 River Fun
Good times await when you explore the water's edge, or get up close and personal with tubing, fishing, or boating… either way, the Juniata River offers hours of fun for campers of all ages!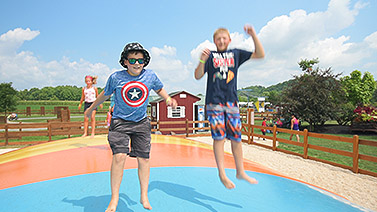 Jumping Pillow
Round up your friends, take your shoes off, and spend a few hours hopping away on our Buttonwood Jumping Pillow for some truly unique and bouncy fun!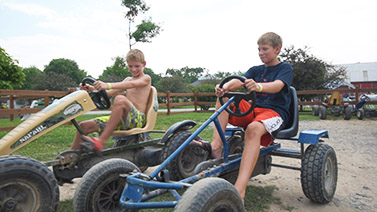 Pedal Carts
If you're looking for a great way for your kids to have fun in the beautiful outdoors and get a little leg exercise in the process our Pedal Carts are the perfect activity!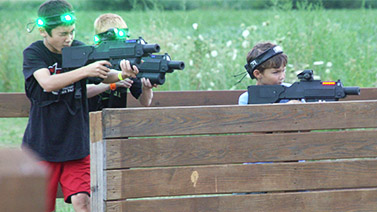 Laser Tag
Everybody will have blast running, dodging, and using teamwork and strategy to take down the enemy in our fun and fast-paced laser tag battles!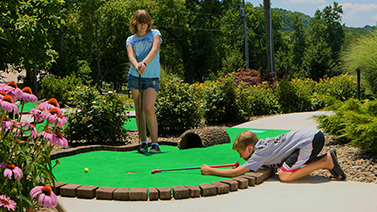 Mini Golf
Putt the day away at our on-site Mini Golf course! There's nothing better than sinking a beautiful putt in a game of mini-golf between friends!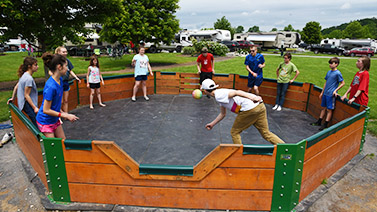 GaGa Pit
Get a group together and climb into the GaGa Pit to see who is the last one standing while trying to avoid getting hit by the ball!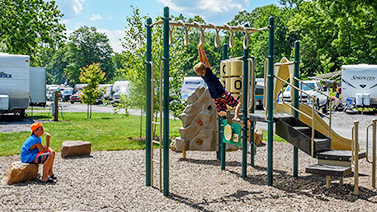 Playgrounds
Kids of all ages love the playgrounds at Buttonwood, whether it's to climb the monkey bars, swing on the swings, or racing to the top of the tower!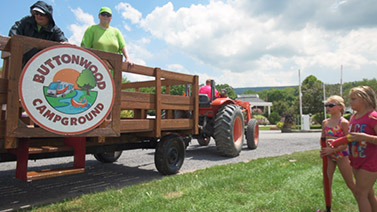 Hayrides
Grab your friends and family and tour the scenery of the beautiful Juniata River Valley on one of our popular hayrides at Buttonwood Campground!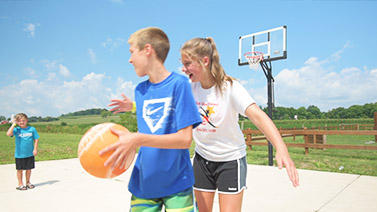 Basketball
Our basketball court is the perfect place to put up a few shots for a casual activity or for dialing up some competition with friendly and competitive pick-up games.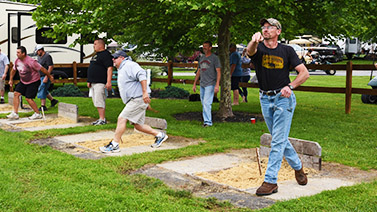 Horseshoes
Toss ringers with friends and family at our horseshoe pits! For relaxed games, tournaments, or team competitions, horseshoes is always great to keep the fun going!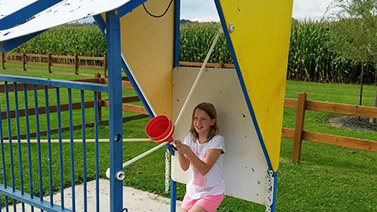 Water Wars
Engage in a long range battle of water balloons with our Water Wars balloon launchers! Somebody's going to get wet, so take aim and try to be the first to land your shot!