Activities
Buttonwood Campground presents a full schedule of organized weekend activities throughout the season, with fun events for all ages. Most weekends we will have kids' crafts, "Hey!" wagon rides, and bingo! Added activities, themed activities, and exact schedule will be available on our camper's app at least 1 week prior to the activity date. Activities subject to change at any time, and will be updated immediately on our camper's app. *Nominal fee may be charged on some activities to cover expenses. Activities subject to change without notice. Additional activities may be added at a later date.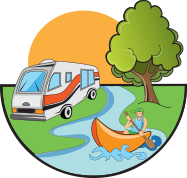 April
April 15-17: Opening/Easter Weekend!
A fun-filled weekend of kids crafts, games, "HEY!" wagon ride, and an appearance of the Easter Bunny and an Easter egg hunt. Bring your voucher from the last weekend of the 2021 camping season and get your free night!
April 22-24: Military Appreciation/First Responders Weekend
All active and retired military members, police officers, fire fighters, and EMS personnel will camp for half off this weekend by showing ID.
April 29 - May 1: South of the Border Weekend
Celebrate Cinco de Mayo with us! There will be a piñata stuffed with goodies, plus plenty of other activities!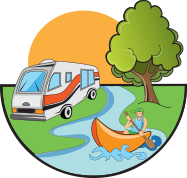 May
May 6-8: Mother's Day Weekend
Mothers of children who purchase wristbands will get free wristbands! Celebrating Moms everywhere this weekend!
May 13-15: Pet Weekend
Perry-Juniata County Animal Rescue fundraiser and much more. Bring your furry family members for a fun filled weekend!
May 20-22: Slime Weekend
That's right, it's SLIME Weekend! We are doing everything with slime this weekend. There will be so much slime it will be coming out of your ears! Join us this weekend to make your own slime and a slime candy hunt!
May 27-30: Memorial Day Weekend
"HEY!" wagon ride, kid's crafts, a horseshoe tournament, a corn hole tournament, and musical entertainment Sunday! Opening weekend for tubing!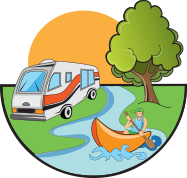 June
June 3-5: Everything Chocolate Weekend
If you love chocolate, then this is for you! Chocolate pudding slip and slide and much, much more!
June 10-12: Wet N' Wild 1
Beat the summer heat with our awesome Wet N' Wild event, featuring our splash-tastic wet wagon ride!
June 17-19: Father's Day Weekend
This event is all about celebrating Dads and everything they do for us... join us for the fun this weekend! Fathers of children who purchase wristbands will get free wristbands!
June 24-26: Magic Weekend
Abracadabra! Join us for a magic show along with many other activities.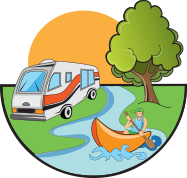 July
July 1-4: Fourth of July
Time to celebrate Independence Day and our freedoms this weekend! We'll have a cornhole tournament and our annual log burning! We will also be enjoying music with a DJ!
July 8-10: Wet N' Wild 2
So much fun, we're doing it again... beat the summer heat with another awesome Wet N' Wild event at Buttonwood Campground, featuring our splash-tastic wet wagon ride! Be prepared to get wet this weekend and be sure to bring everyone's swimsuits!
July 15-17: Western/Hillbilly Weekend
This weekend is for our cowboys, cowgirls, and hillbillies! Western and Hillbilly-style crafts and games! Yeehaw!
July 22-24: Christmas in July Weekend
Come join us as Santa stops by our Christmas party to deliver gifts to the kids. Be sure to decorate your site for the occasion! Prizes to be awarded!
Jul. 29-31: Mid-New Year's Eve Weekend
Come prepared for ice skating and a snowball fight! Kids and adults welcome!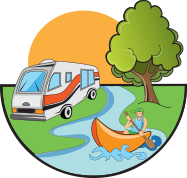 August
August 5-7: Wet N' Wild 3
We had so much fun the first and second weekends that we want to do it again! Beat the summer heat with our awesome Wet N' Wild event, featuring our splash-tastic wet wagon ride!
August 12-14: Superhero Weekend
Open up your imagination to wonderful world of superheroes for the weekend. Specific activities to be announced.
August 19-21: Pirates and Mermaids Weekend
Come join us for a weekend filled with all kinds of pirate activities, such as hunting for hidden treasures, sinking a pirate ship, and even more fun stuff!
August 26-28: Reptile/Dino Weekend
Join us as we learn about our scaly, slithery, and shelled friends along with much, much more.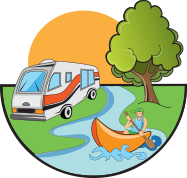 September
September 2-5: Labor Day Weekend
Come and enjoy the end of summer with us! Join us for a party with musical entertainment. We will also have a horseshoe tournament, corn hole tournament, and lots of fun activities!
September 9-11: Juniata County Fair Weekend/Tuscarora 50 Weekend
The Fair concludes on Saturday night with the Tuscarora 50 at the Port Royal Speedway nearby!
September 16-18: Chili Cook-Off Weekend
Chili cook-off and cornbread contest on Saturday! Prizes will be awarded for different categories.
September 23-25: Scarecrow Weekend
Do you know how to build a scarecrow? Well, we will be awarding prizes for the best scarecrow! We'll provide the straw, and you provide the creativity and the rest of the trimmings!
September 30- October 2: Pink Out Weekend
Come out this weekend and support Breast Cancer Awareness with us! We are raising money for Pink Hands of Hope.... last year we raised close to $4,000 for this great organization!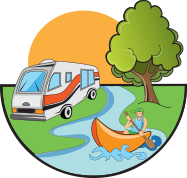 October
October 7-9: Halloween Weekend 1 / Columbus Day
We have a jam-packed month full of various Halloween-themed events and contests that the whole family will love! Trick-or-treating, coffin races, and site decorating with prizes awarded all four weekends. Visit our website for more details! Thank you to everyone for another amazing season at Buttonwood Campground!
October 14-16: Halloween Weekend 2
Same events as first weekend.
October 21-23: Halloween Weekend 3
Same events as first weekend.
October 28-30: Halloween Weekend 4/Last Weekend of Season
Same events as first weekend.